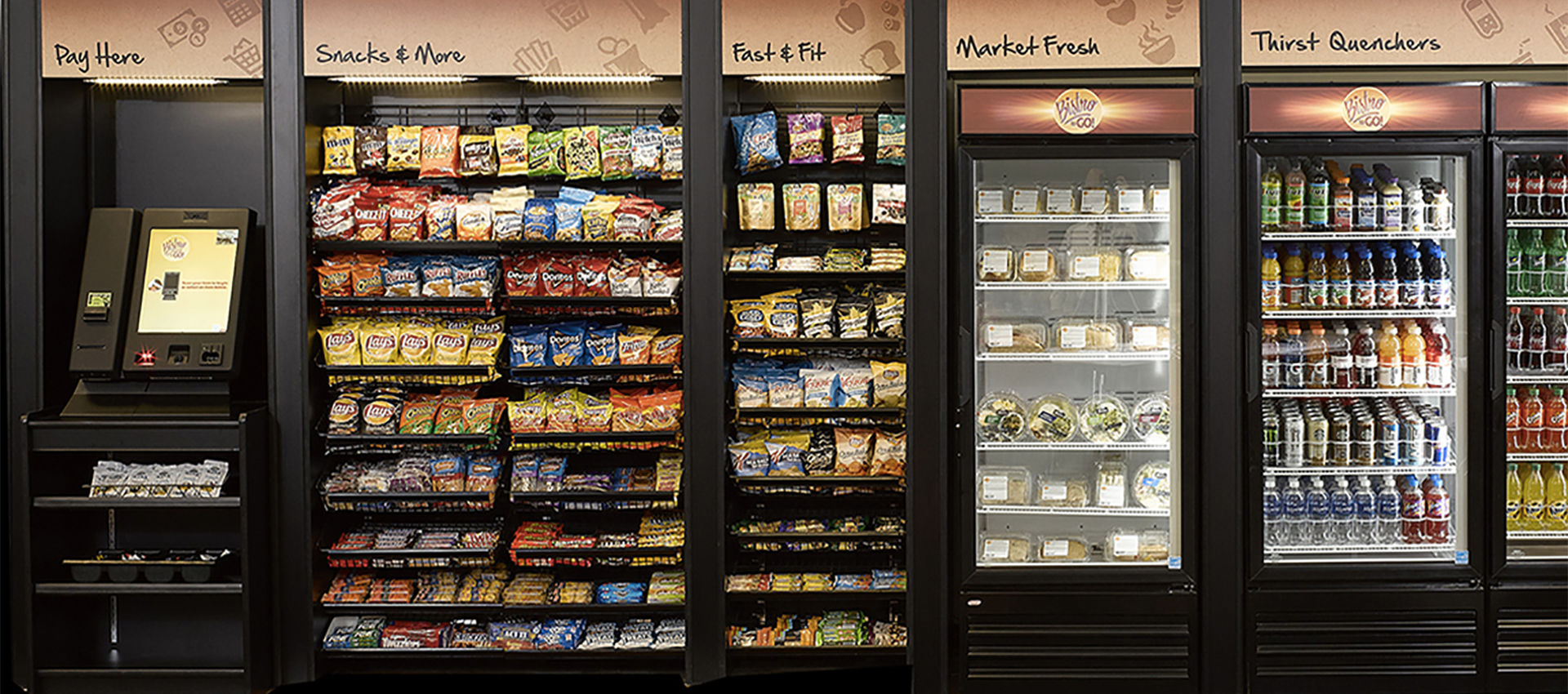 Micro markets gives businesses the ability to put a full-service convenience store right in their offices, complete with efficient coolers, attractive fixtures, self-checkout kiosks, and a full security system. The result is better selection, happier employees, and a more productive operation.
Micro markets allow for hundreds of product options including healthier choices and fresh food options. Each market is specifically designed to match each unique workplace and the selection of products is completely customizable.
Employees love the ability to touch and feel products and view nutritional content before buying. Facility managers love the fact that these stores run themselves with no loss of money or refund hassles and virtually no service calls.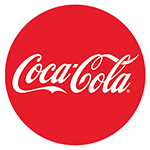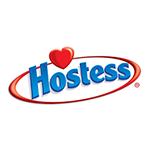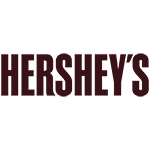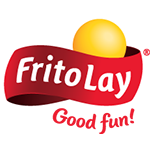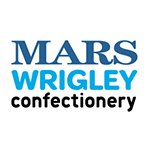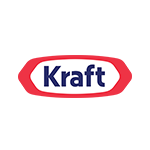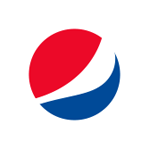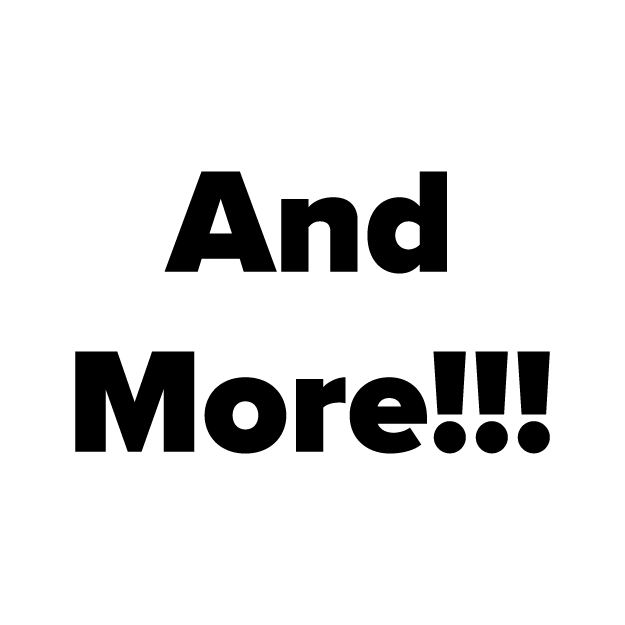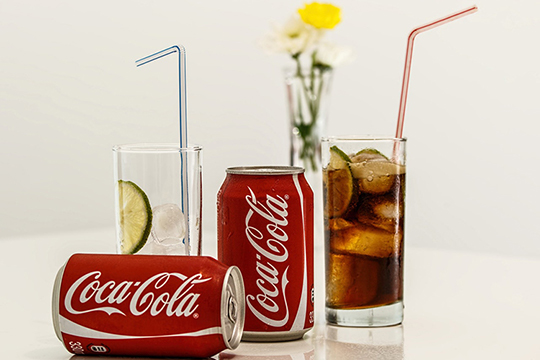 Beverages
Continental Vending's micro market service delivers a complete offering of quality, brand-name beverages. This includes everything from water, to soft drinks, such as Coke and Pepsi products, to sports and energy drinks, to coffees and teas.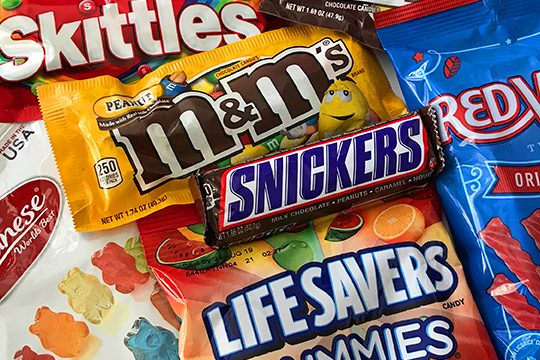 Candy
Even with a turn toward healthier snacking, many still prefer the quick energy that only their favorite candy can provide. We stock our micro markets with all the traditional favorites, such as Skittles, Snickers, Kit Kat bars, M&M's, and more.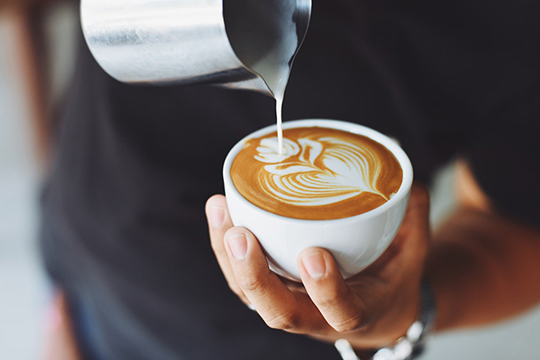 Hot Beverages
We can stock your micro market with all your favorite brands. Products include all assortments of coffee, tea, and hot chocolate.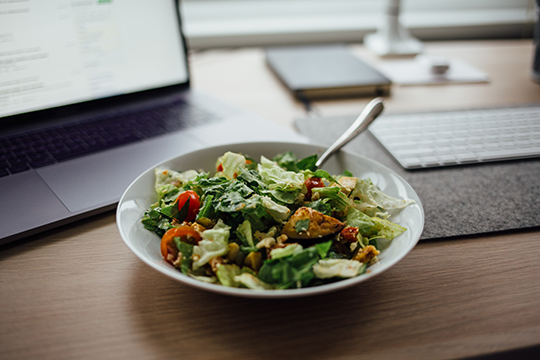 Fresh Food
Continental Vending works with two local commissaries that provide fresh food daily, such as pitas, wraps, croissants, burritos, taco plates, green salads, pasta salads, and sandwiches, which are available on everything from fresh baked rolls to 7 grain breads.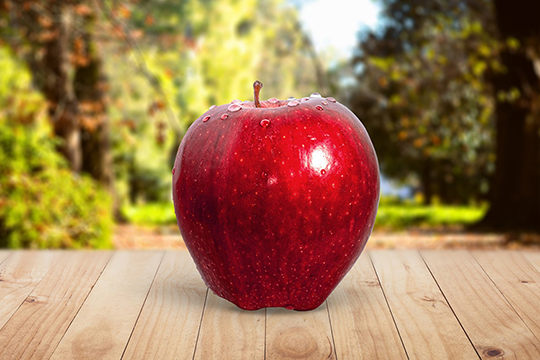 Healthy Choices
We can stock our micro markets with trail mixes, baked chips, fruit bars, granola bars, juices, bottle water, and healthier energy drinks.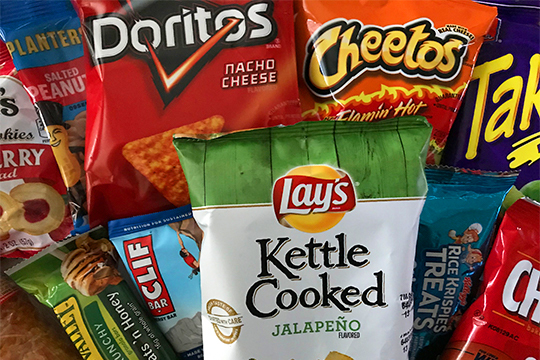 Snacks
From chips, cookies, and candies to other food items, Continental Vending offers the widest variety of popular snack items.